A Fragrance For Every Memory
A Memory For Every Fragrance.
Experience Memorable Moments with Our Enchanting Perfumes
BELLEKIN IS DESIGNED FOR THOSE WHO DARE TO DREAM.
Step into Bellekin's enchanting world, where fragrances evoke cherished memories. Crafted by visionary founder NIKA, each scent is a luxurious treasure named after a beloved family member. These emotional symphonies celebrate love, connection, and life's defining moments. NIKA's journey from Armenian floral landscapes to bustling European metropolis inspires these scents. As she embraces her second life chapter, her passion for flowers, scents, and family infuse every Bellekin creation. For dreamers who seek life's finer things, our fragrances transport you to special moments, reinforcing love and connection. Bellekin: not just a fragrance brand, but a portal to nostalgia and luxury. Immerse in our personal fragrance journey.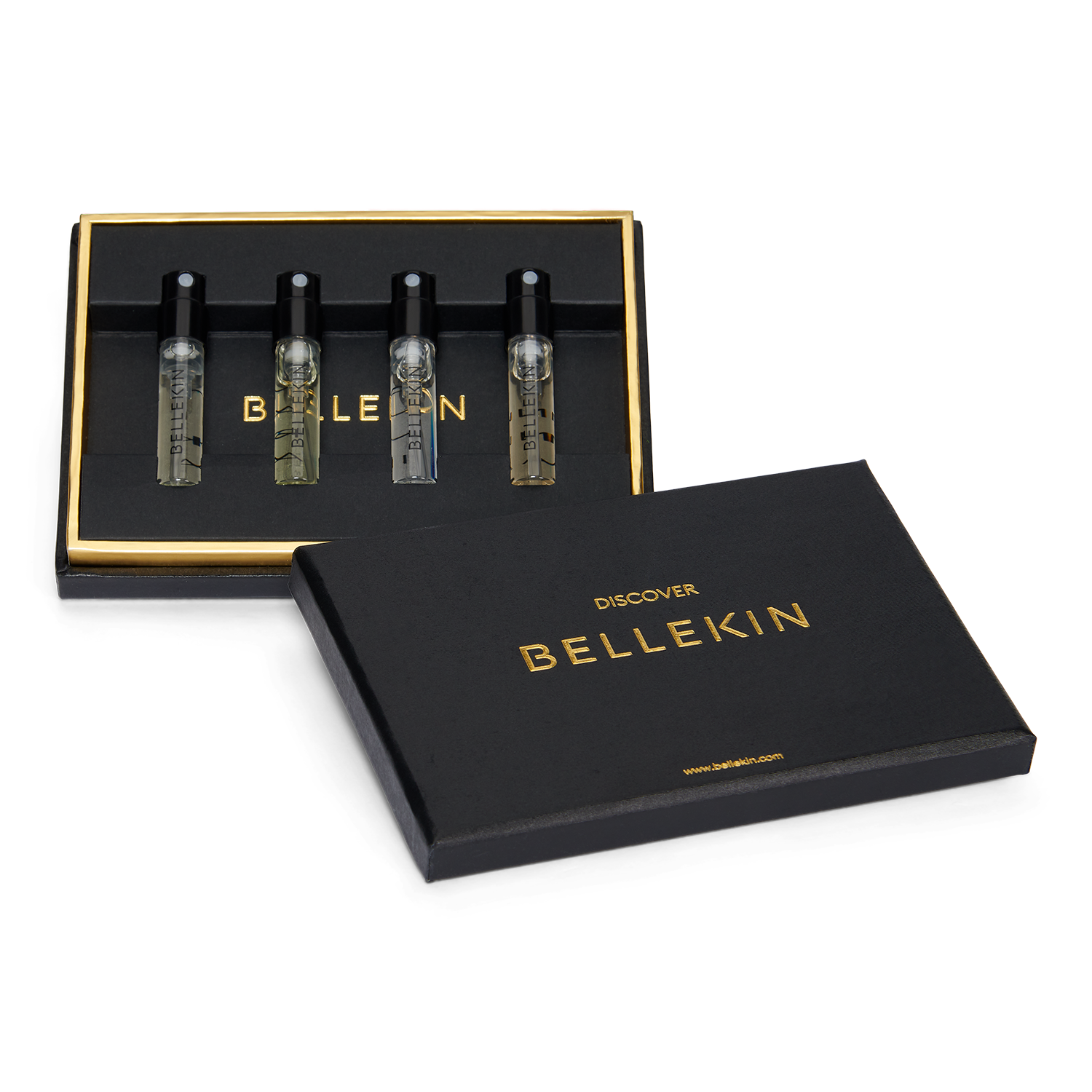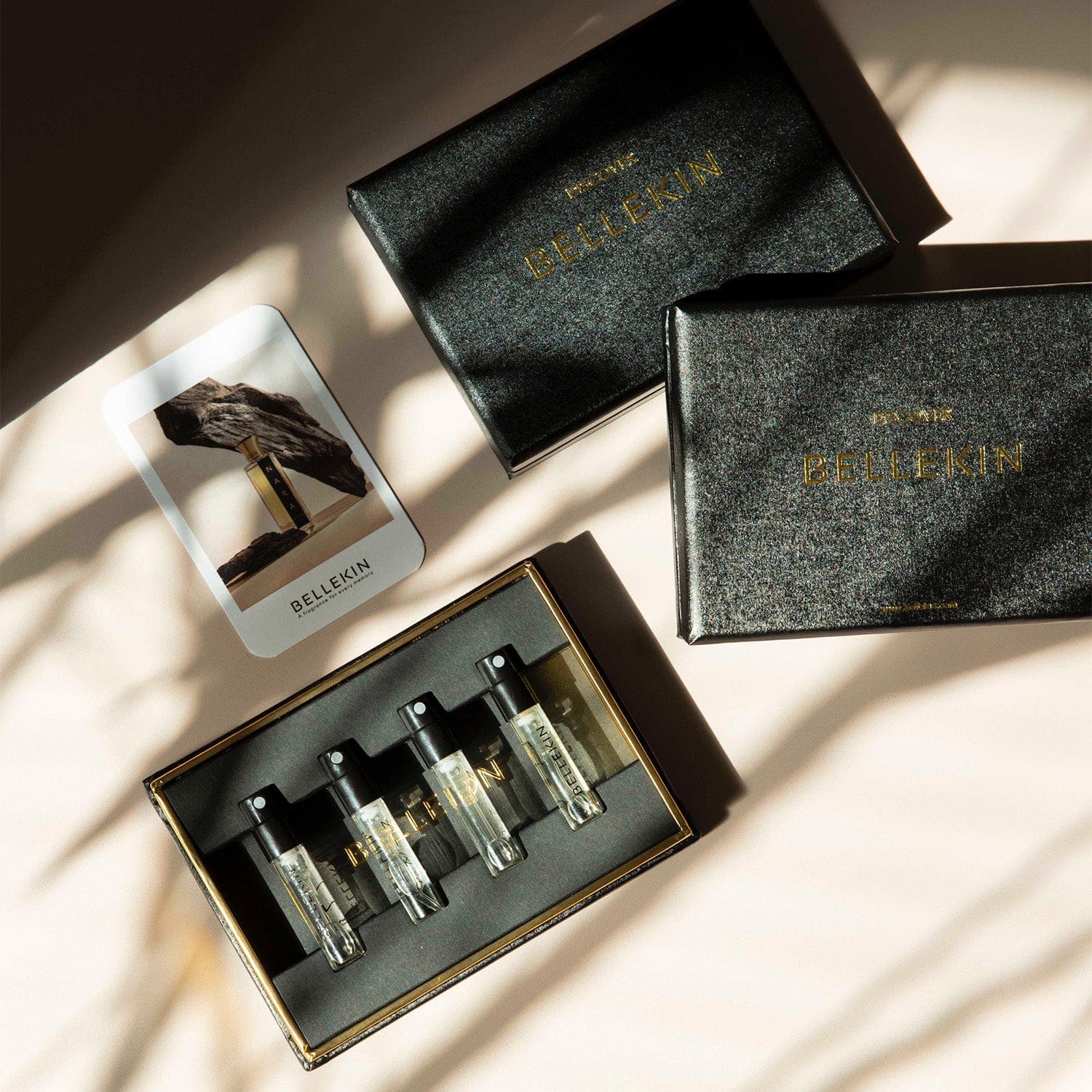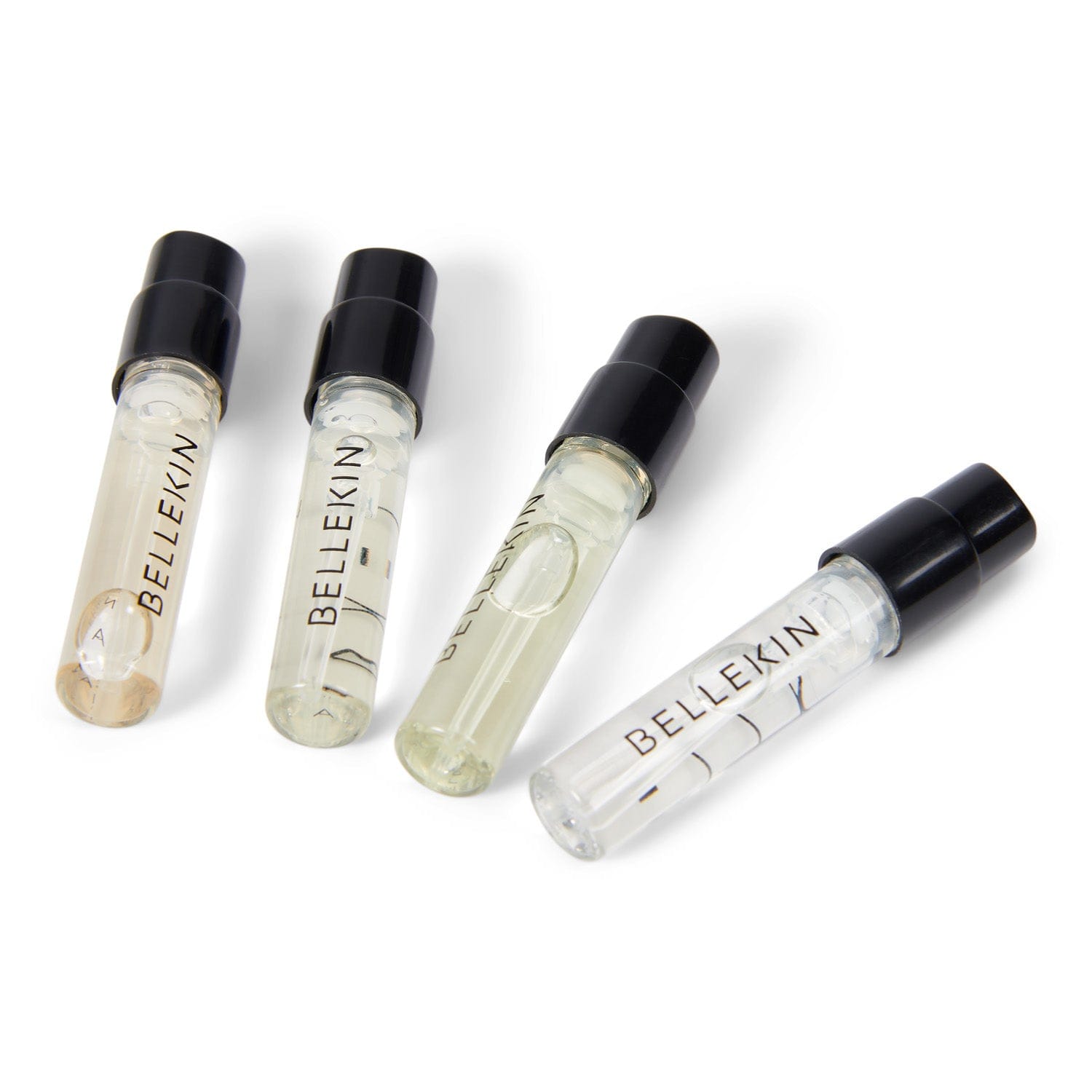 السعر بعد الخصم

€25,00 EUR
السعر قبل الخصم
(/)
---
Step into the world of Bellekin with our Discovery Set
Discover four unique fragrances with perfume sets that evoke memories and dreams to pursue the exceptional. Open the door to a heady world of fragrances and reveal your personality with the scent notes of these fragrance sets for women or men.  A wonderful way to discover Bellekin's perfumes and a perfect gift to give or receive.
After purchasing a BELLEKIN 100ML fragrance within 1 month after ordering this amazing discovery set, its price (25 Euro) will be completely refunded from your online purchase, thanks to a refunding code.

"Try before you buy
Buy 1 sample so we can
treat you to 1 free."

Included in this Discovery Set 

NIKA  1ML

NARA 1ML
ANNI 1ML
INNA  1ML